Sugarama is a celebration of taste and creativity. A humble effort by a Cordon Bleu- trained chef to surprise the palate and deliver delight. We started out with Rama making moulded chocolates and a few cakes out of his home kitchen in 2014. As people appreciated our work, we grew to build a professional kitchen and store at Shahpur Jat in mid 2015 and a second kitchen at DLF Phase 4, Gurgaon in 2018.
Our products include a range of entremets, macarons, truffles, brownies, biscottis and tea cakes. The idea is to invoke a sense of nostalgia while giving it a quirky touch to make it a Sugarama signature. Sourcing the choicest ingredients, locally and internationally, and processing them with finest techniques to make a product that leaves an impression.
Consistency is key to lasting success in any endeavour, and we strive hard to be persistently consistent to only build and improve on the experience we deliver.  Working with other small businesses in the community , we strive to build a sustainable ecosystem that survives the test of time, and builds lasting relationships.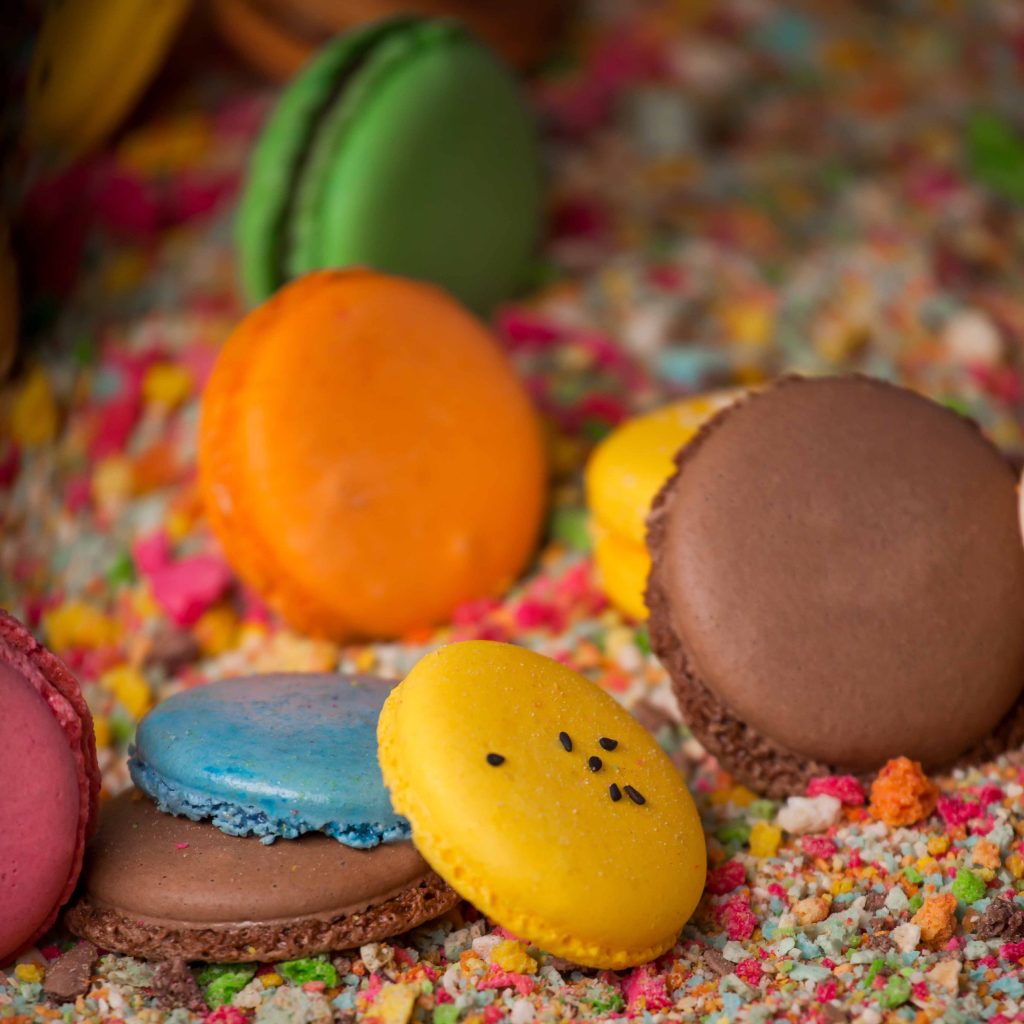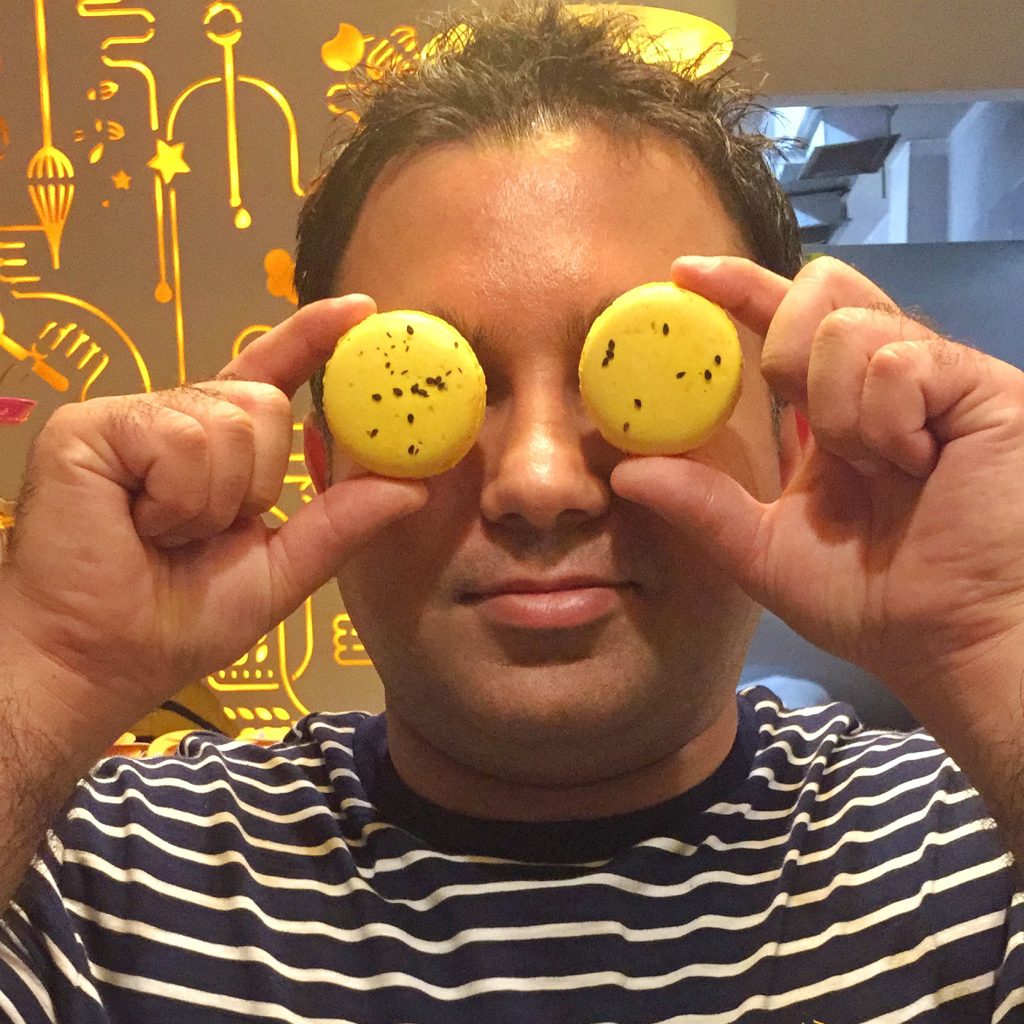 RAMA
Our Chef Patissier, Rama, comes from a lineage of bakers, wherein his grandfather started baking cookies from home and supplying them personally which later grew to become the household name, "Paljees" famous for its rusks and traditional bakes.
Rama pursued a degree in business management and worked in consulting to later join the family business and learn the tricks of the trade.
The thirst for knowledge and zeal to be a leader before a boss made him pursue a Diploma in Bakery & Patisserie from the Le Cordon Bleu in Sydney.
Here, he not only learnt the ways of a pastry kitchen, but also honed his skills by working with different international chefs learning the varied aspects of pastry, from chocolate, to bread, to viennoiserie, and desserts.
THE TEAM
We take pride in stating that the entire team at Sugarama has been built from scratch, wherein not one employee has any prior professional culinary training or experience.
They have all been selected basis their aptitude and zeal to learn and today are practicing pastry chefs with skills to rival any seasoned professional.
This skill-building and empowerment is what makes us special and close-knit like a family, so much so that we still employ our first ever hires, who have now grown to lead both our kitchens.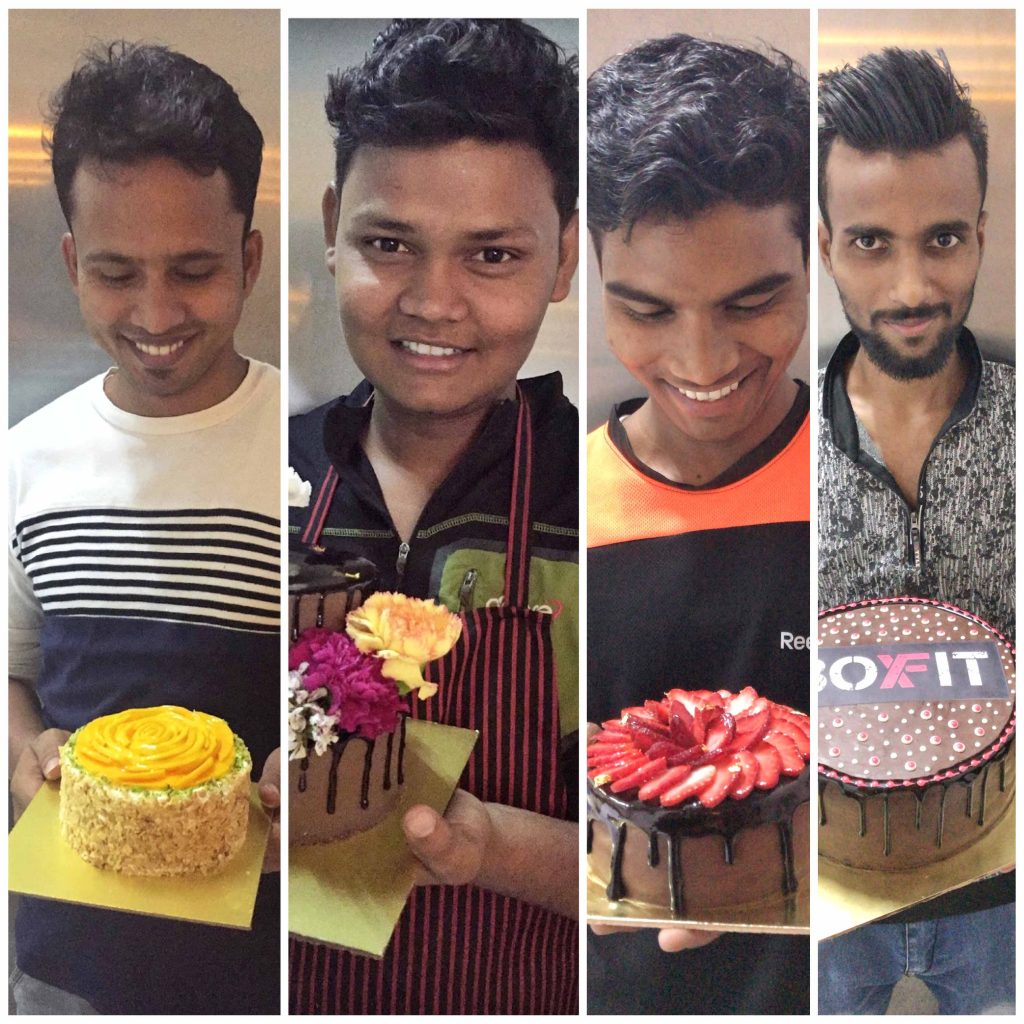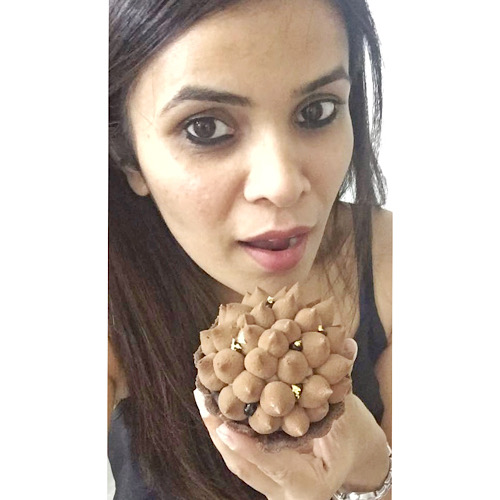 CHINAR
Chinar puts the sugar in Sugarama and is our Chief Tasting Officer. She adds that dose of sweetness in everything we do, from product development, to ops to marketing and customer engagement. If you have ever ordered from us, you have likely interacted with her.
An MBA by education and a foodie and hardcore dessert lover at heart, she makes sure we go the extra mile in everything we do.
Having personally tried everything on the menu, her life is a constant struggle between cake and CrossFit, another one of her loves. We are lucky to have her as a part of our team to help us grow and build on our foundations.